Introducing a brand-new gameplay experience coming to DEFY CITY, the Alienware Arena Limited-time Update ft. SypherPK! Alienware has a long history of partnering with gaming leaders around the world, including top esports organizations, pro gamers, streamers, entertainers and more.

As a top Fortnite content creator and gaming entertainer, we are excited to announce SypherPK as one of the latest additions to the Alienware Hive community. To kickstart this partnership, we've been hard at work with SypherPK and Atlas Creative to develop a UEFN gameplay collab that debuts, and will be playable at, the LAN at TwitchCon 2023 Las Vegas.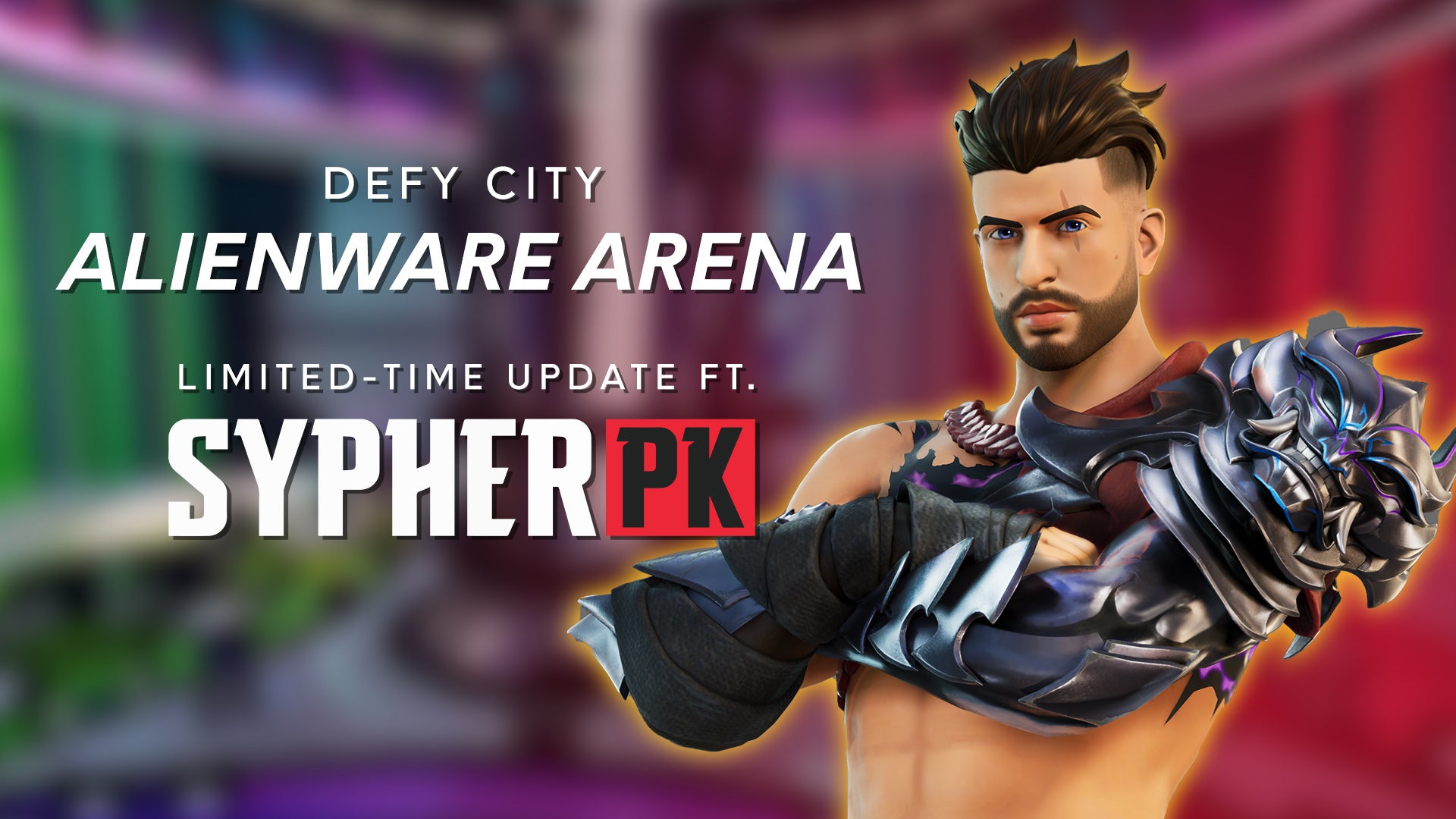 Fresh in this limited-time update, we've added new weapons, custom in-game assets, and special voiceover lines into the Alienware Arena as players are challenged to recover SypherPK's legendary hair to restore glory to his statue in your team's base.

The only obstacles in your way are the other 3 opposing teams also competing for the objective in this zero-build, hair-raising showdown, featuring up to 24 players.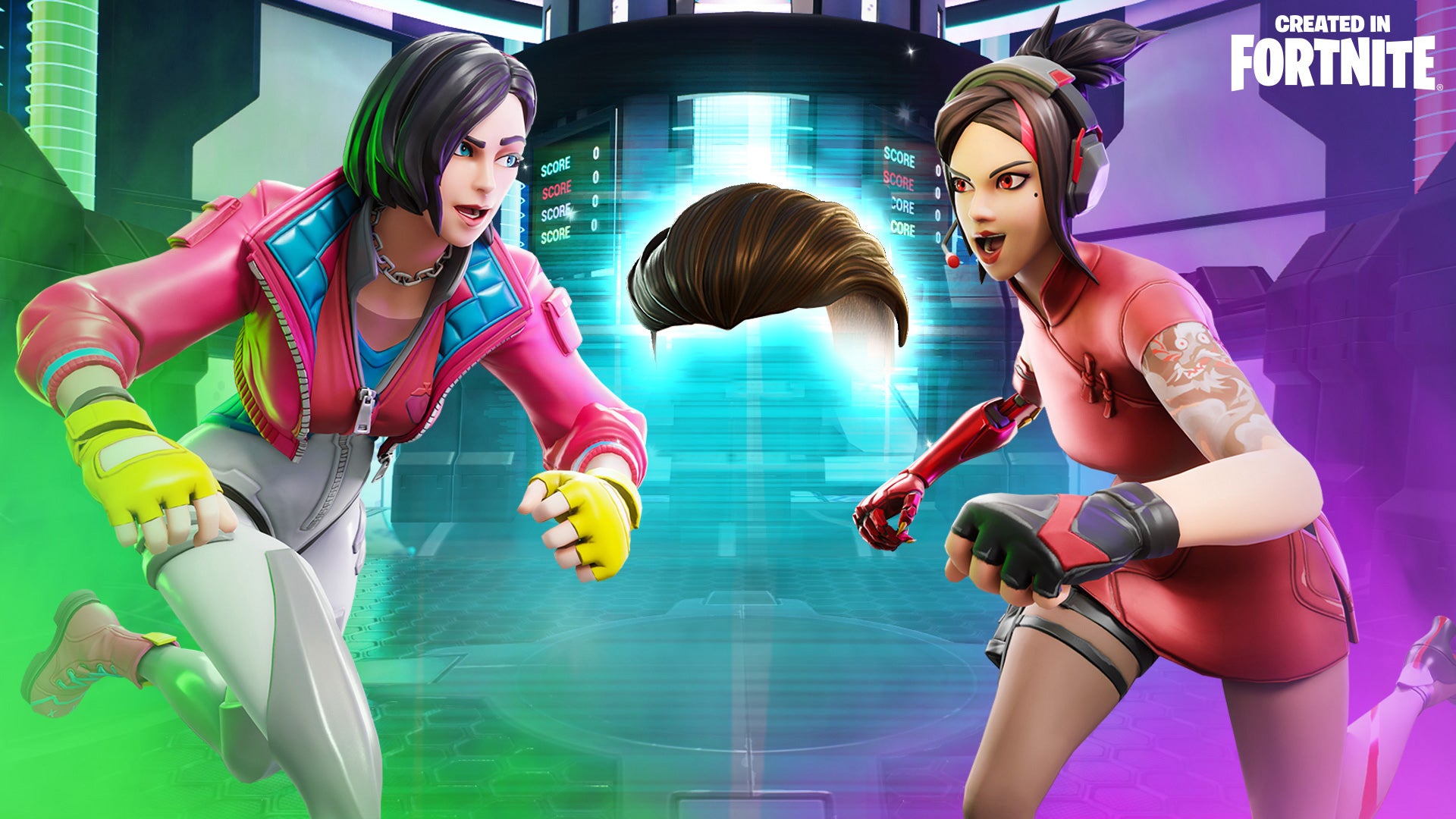 How to Play

Recover SypherPK's hair and return it to the statue in your base.
Defend the objective in your base to begin securing points for enemy eliminations.
The first team to secure 25 eliminations secure the round. Win 2 rounds to win the match.
Our limited-time update featuring SypherPK is live and ready for play! Hop into our Fortnite Creative map by entering the map code 0225-5551-0680 to load directly into the ALIENWARE ARENA and show us your skill. Join in soon as this gameplay update will be playable until mid-November, after which we are planning our next update featuring new special guests and gameplay changes!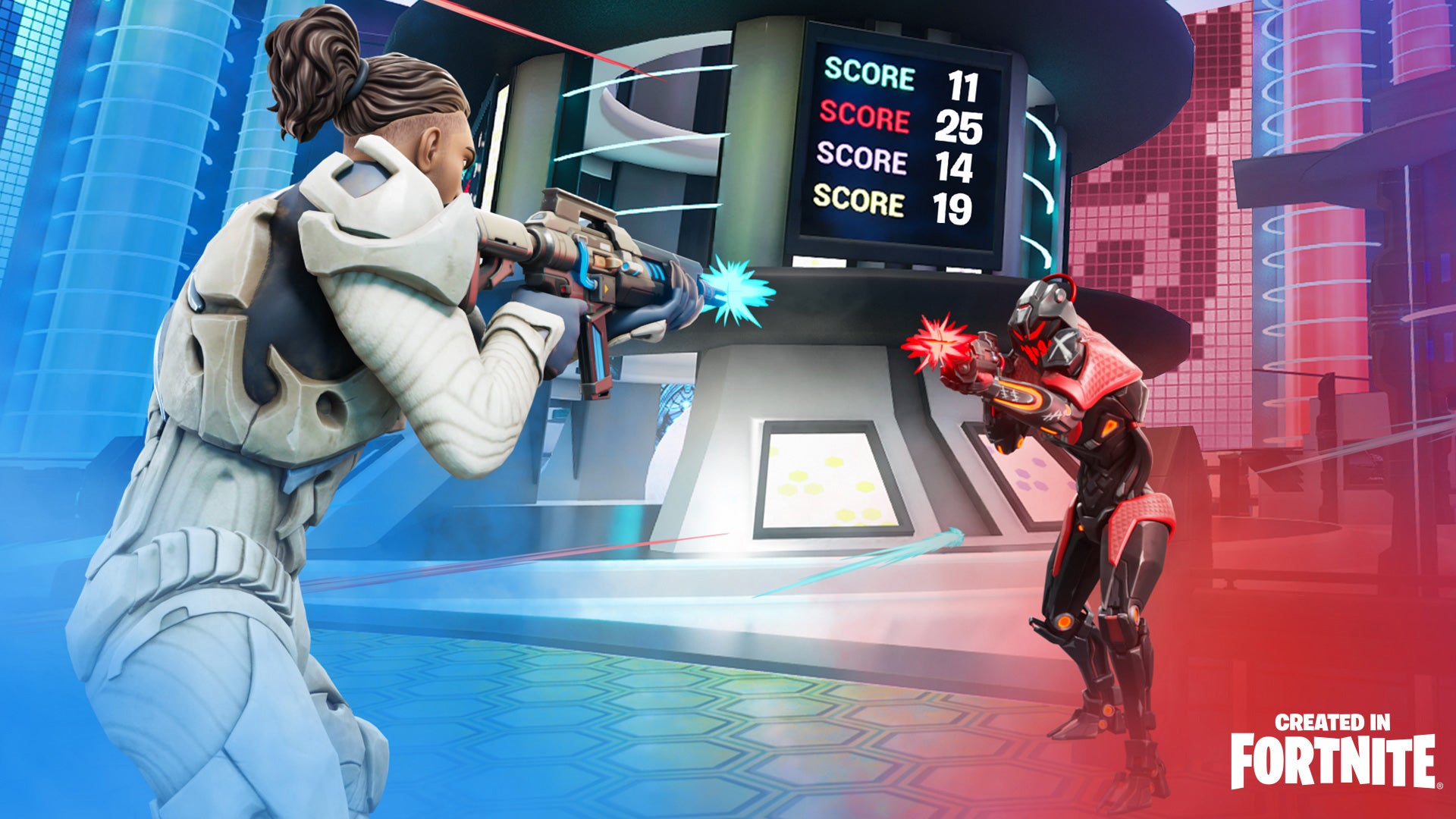 HOW TO FIND DEFY CITY IN FORTNITE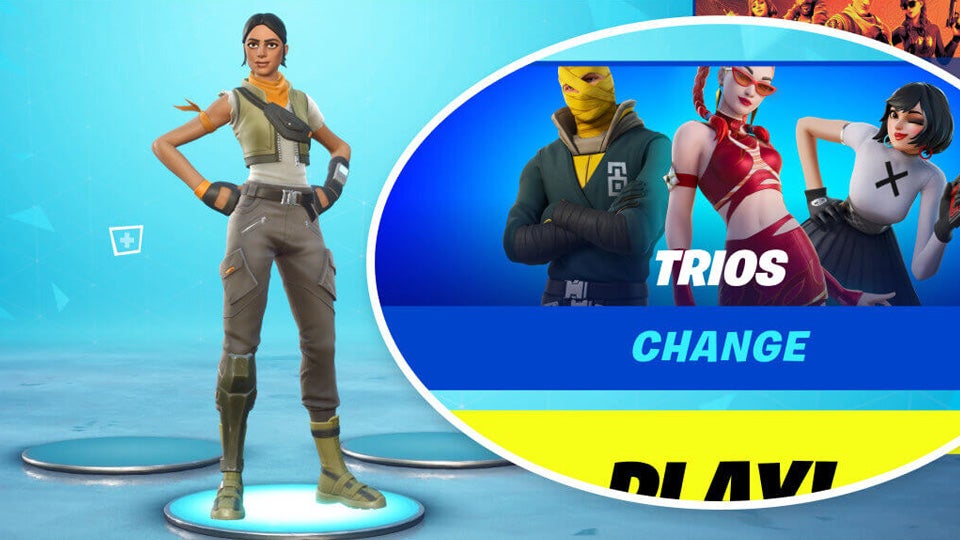 Step 2

Navigate to Discover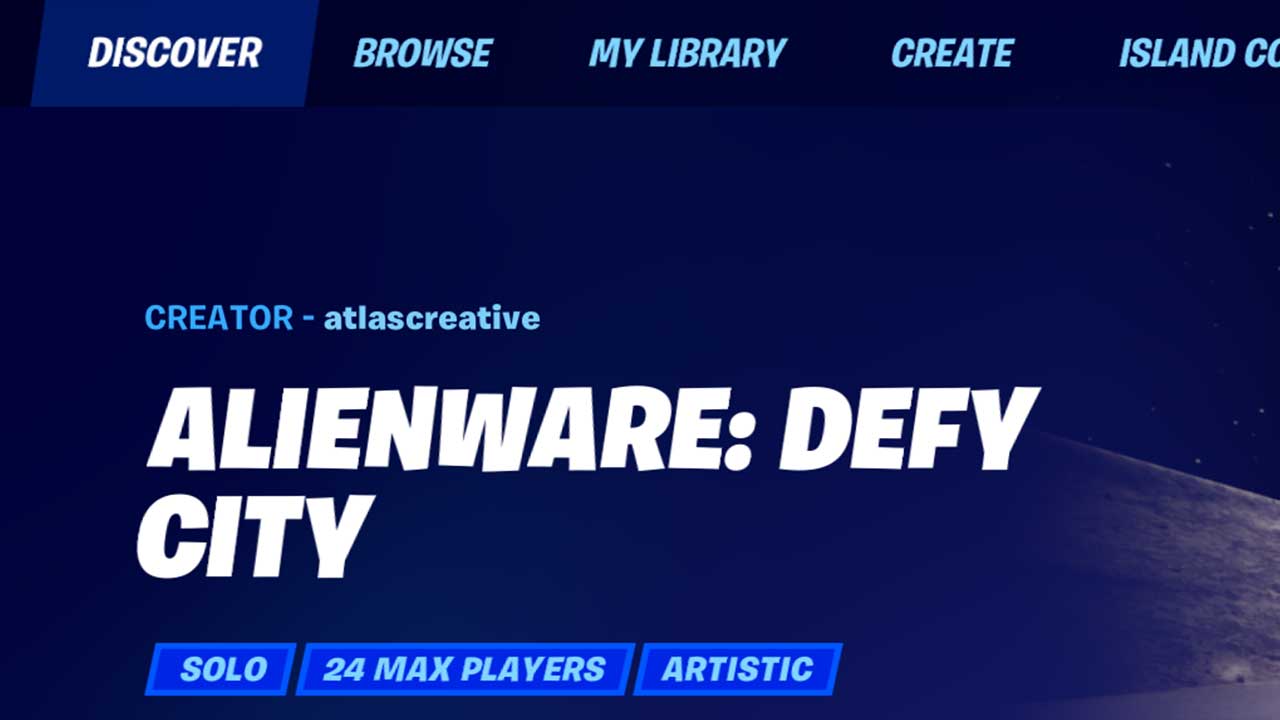 Step 3

Launch Your Game
This is not sponsored, endorsed, or administered by Epic Games, Inc